The second non-alcohol cocktail, "NON-ALCOHOL GINBUCK" is a new arrival.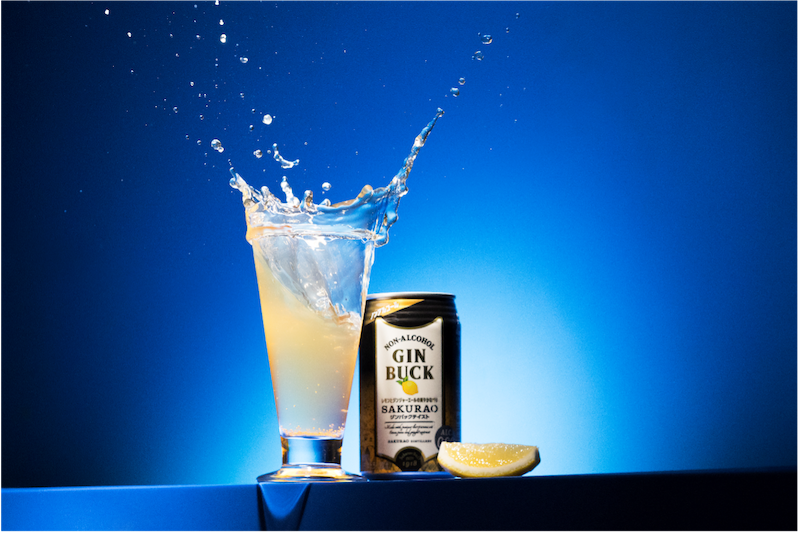 Feel SAKURAO more freely.
SAKURAO Brewery and Distillery Co., Ltd. (President and CEO Koichiro Shirai) announces that "NON-ALCOHOL GINBUCK SAKURAO" will be released from May 9th, 2022.
CONCEPT
There is distillation technique has been passed down through the generations for more than hundred years in SAKURAO DISTILLERY. New endeavor to produce whisky and white spirits spontaneously improved skills to extract aromas. We used that skill, and challenged new category as a non-alcohol cocktail. To feel SAKURAO more freely, we suggest the product you never tasted.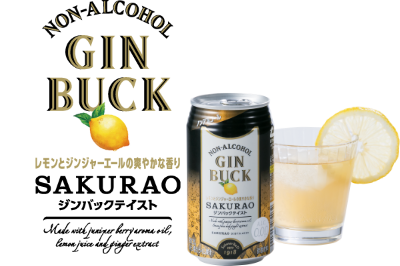 NON-ALCOHOL GINBUCK SAKURAO
■Release Date

: 2022.5.9

■Capacity

: 350ml

■Reference Retail Price

: JPY130(with tax)

■Alcohol Contents

: 0.00%

■Lemon & Lime Juice Contents

: 3%
TASTE
This authentic gin buck taste drink combines the light fragrance of lemons and the rich aroma of juniper berries with the spiciness of ginger ale. The refreshing sweetness harmonizes with the spicy ginger for an aftertaste just like drinking gin. From the top aroma to the aftertaste, you will feel the flavor and aroma of lemons, juniper berries, and ginger wash over you like waves. The tingly, spicy flavor of the gin and ginger ale cocktail "gin buck" can now be enjoyed in non-alcoholic form.