The original cocktail 'pur femne' that is made at a bar in Hiroshima city with the SHIROI series liqueur, chardonnay,
The bartender made a lovely cocktail by using a SHIROI' series liqueur produced by CHUGOKU JOZO.
The key characteristic of the 'SHIROI' series is having plenty of fruit juice in the alcohol.
Today, Noma, a bartender at the bar 'Top Note' in Hiroshima is going to make a cocktail.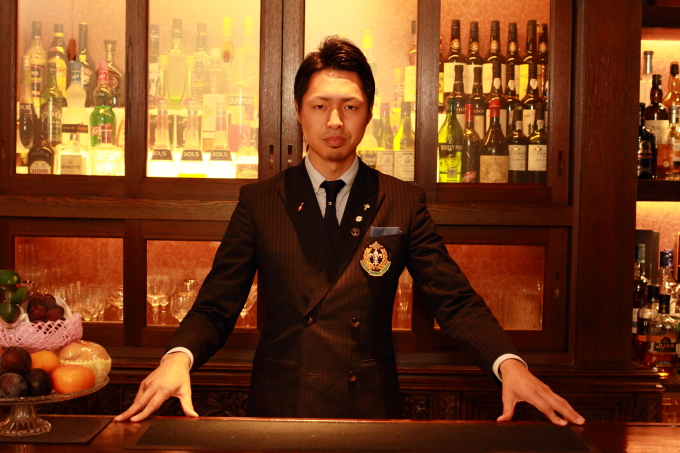 This time, we asked him to make a cocktail for a regular customer, Saaya.
Saaya is a 22 year old student who lives in Hiroshima.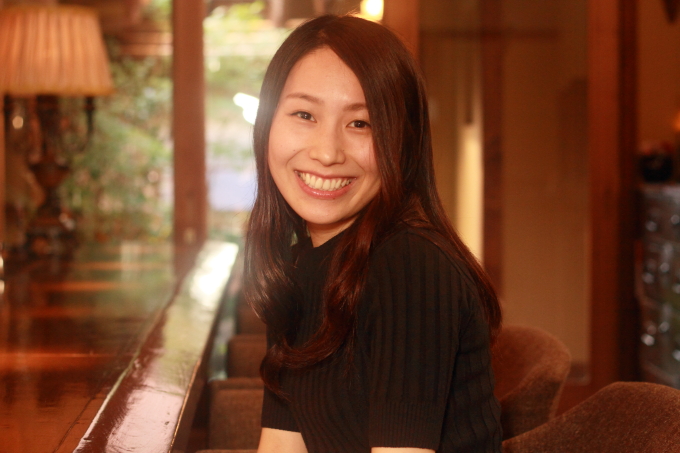 The base of this cocktail is the 'Chadorney' liqueur.
Here are the ingredients Noma is going to use.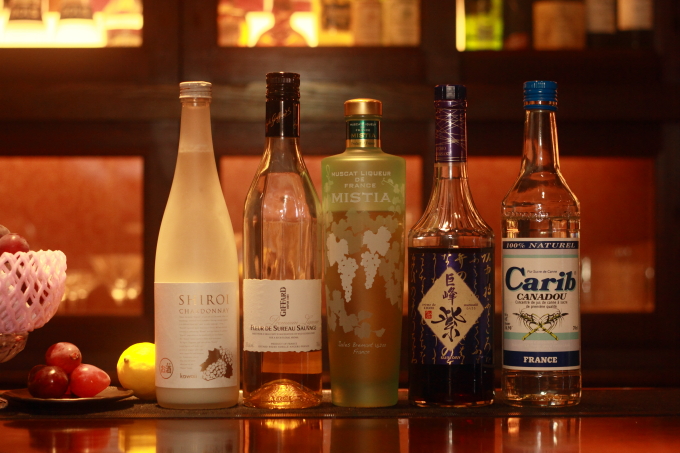 The product description of 'chardonnay' is an 'innocent and lovely woman', we thought she was perfect for that description.
Noma tried to match the cocktail to Saaya by giving it a feminine look with a slightly pink colour and crisp frozen consistency to complete it.
Adding to the fruitiness of the SHIROI series liqueurs, this cocktail adds even more fruit juice to make it quite fruity.
And here is how to make it!
Put 60ml of the chardonnay liqueur and 10ml of elder flower in a mixer.
Add 10ml of moscato liqueur and 10ml of gigantic peak liqueur.

Add 20ml of sugar and Miyoshi pione with skin on.

Add a slice of Setouchi lemon and ice.

Turn the mixer on.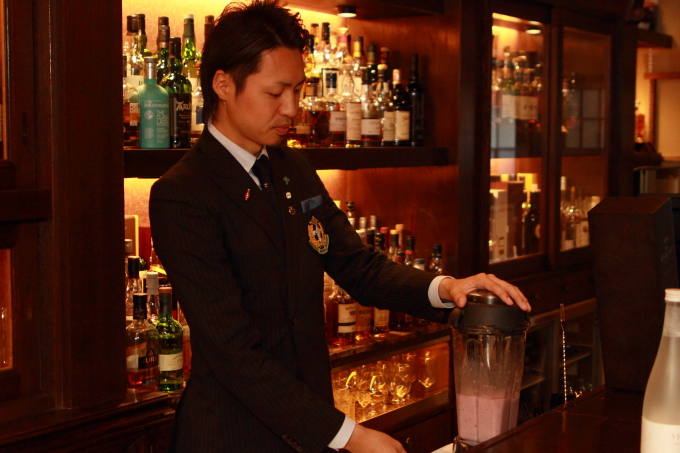 Pour it in a glass and it's complete.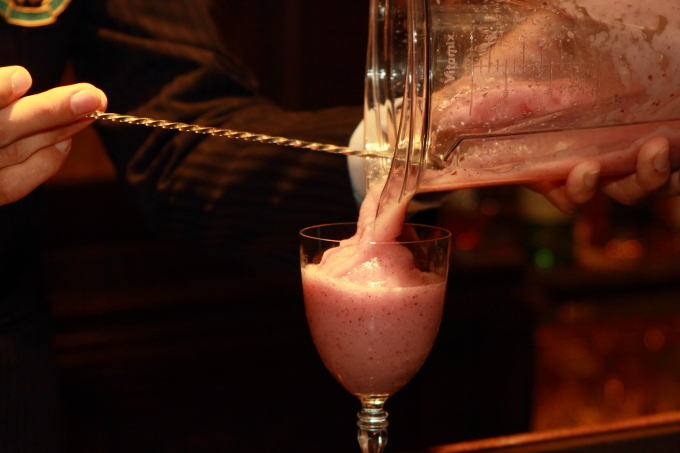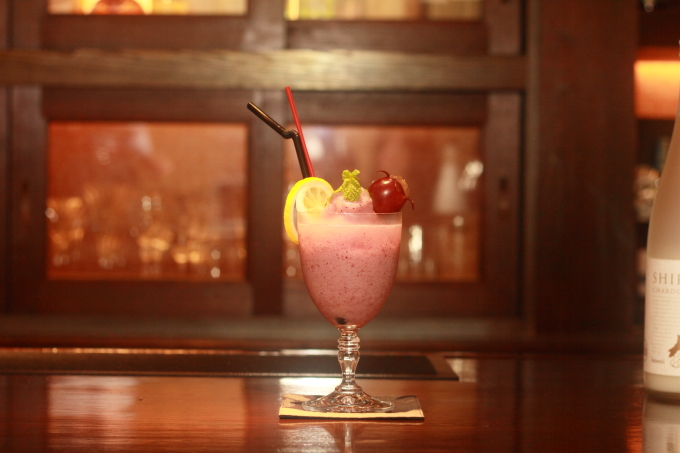 The bartender serves the finished cocktail to Saaya.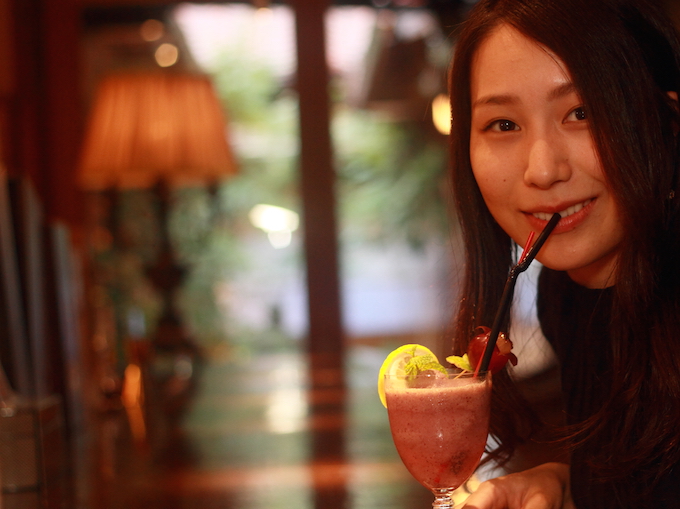 It's very fruity!
It's almost like drinking a juice, it's sweet but not too sweet so it's quite easy to drink.
It's like a fresh juice that you drink in the morning and it's almost like eating raw fruit.
I would want to drink it with other girls or on a date.
This is a very girly cocktail, so any scene would work with this.

By the way, for frozen decorated cocktails, the standard style is to put two straws in.
This drink is served with two straws because sometimes one straw with get stuck with ice, so there will always be one straw working.
Normally, the correct way of drinking this is to suck on both straws at the same time, but one is alright if you are uncomfortable with two.
Remember these two straws as a little tip when you drink a frozen type cocktail.
So this is how the cocktail, 'pur femne' with the 'chardonnay' liqueur made by Noma for Saaya was born.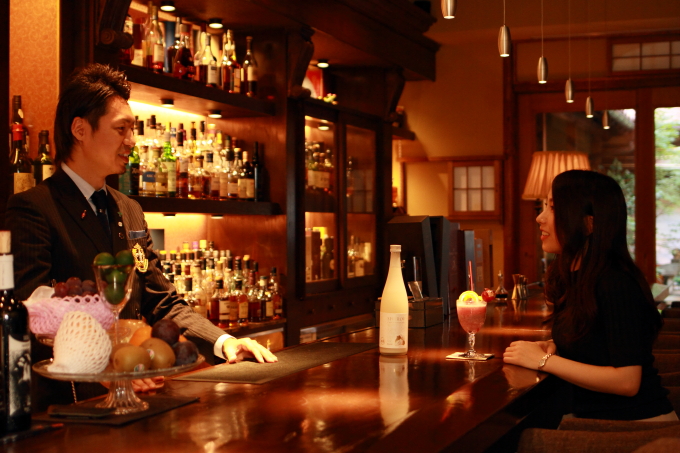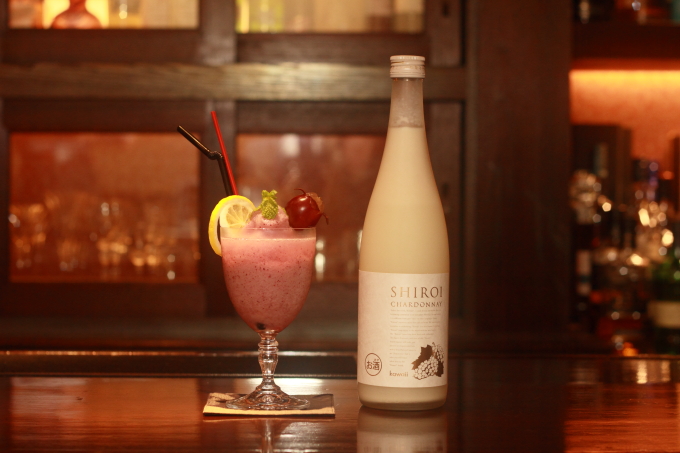 Thank you so much Noma and Saaya.
[Production assistance]
Bar the Lounge Top Note Bekkan
Address:Fukuromachi, Naka-ku Hiroshima-shi, Hiroshima, 730-0036, Japan
Tel:082-567-4217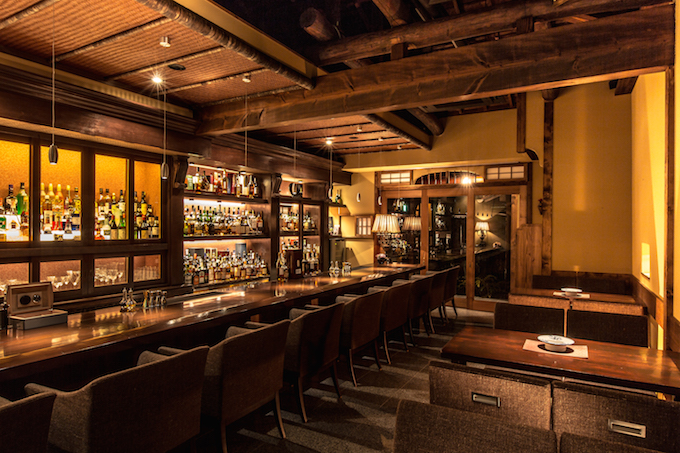 [Related article]
・The original cocktail 'Pearl Maiden' in a bar in Higashi Hiroshima
・Their original cocktail 'Setsuka' made at a bar in Kure