"SAKURAO GIN HAMAGOU" the 6th edition is released.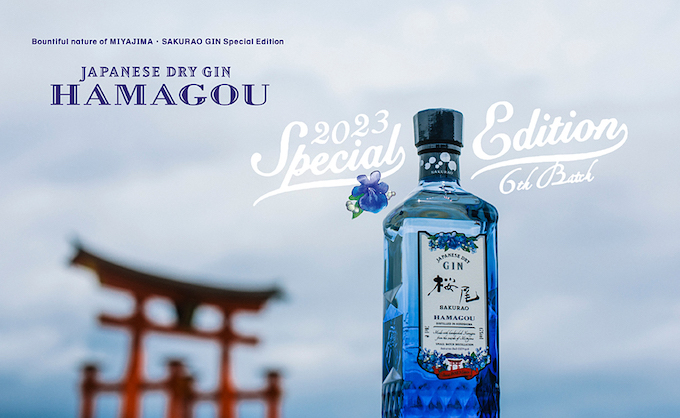 In order to express Miyajima, we searched for "Hamagou," which has been used as incense since the Heian period (794-1185). Many Hamagou grow naturally in Miyajima.
We have added Hamagou, that grows in this "Botanical heaven", along with other botanicals from Hiroshima, distilled in a traditional way. A new limited gin was born.
"SAKURAO GIN HAMAGOU 2023" is now in its 6th year. The fresh fragrance of hamagou, which grows in the sea breeze along the sunny Seto Inland Sea summer waves, and the sweetness of shiranui and the gorgeousness of lavender harmonize to give a mellow floral aroma.
We will continue to innovate and create new possibilities.