SAKURAO DISTILLERY will launch the SAKURAO and TOGOUCHI brands, born from sea and mountain, single malt whiskies from July 1st, 2021
SAKURAO Brewery & Distillery Co., Ltd. (President and CEO Koichiro Shirai) announces single malt whiskies SAKURAO and TOGOUCHI will be limited released from July 1st, 2021.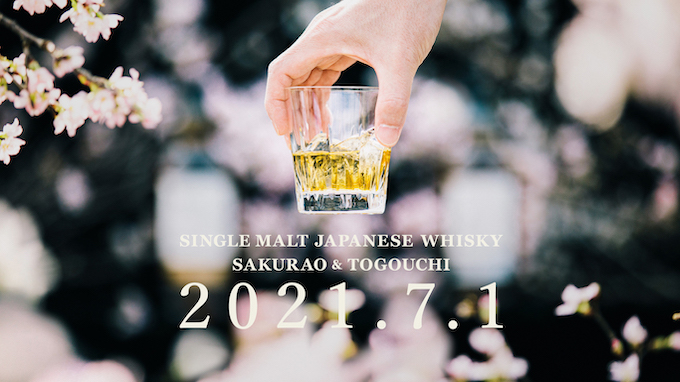 more >
SAKURAO DISTILLERY was founded in Sakurao, directly facing the famous Miyajima World Heritage site in the heart of Hatsukaichi City in Hiroshima. It is here that we set out to create our own single malt whisky. The unique characteristics of our region enhance the flavor of whisky. Hiroshima is blessed with a natural environment comprising of seaside and mountainous areas, making it an excellent place to produce whisky that perfectly embodies the unique characteristics of the region.
We are eternally grateful for the local residents of Hiroshima who have continued to support our endeavors, as well as loyal customers from around the world who choose our products. This includes local farmers, agricultural and forestry unions, distillery production staff, still manufacturers, bartenders, and other SAKURAO ambassadors who have stood by us through various challenges. Thanks to their support, we are able to deliver new tastes to our customers. In 2021, SAKURAO DISTILLERY will launch the SAKURAO and TOGOUCHI brands, single malt whiskies. We are grateful for all of the support we have received and we will continue to innovate and create new possibilities.